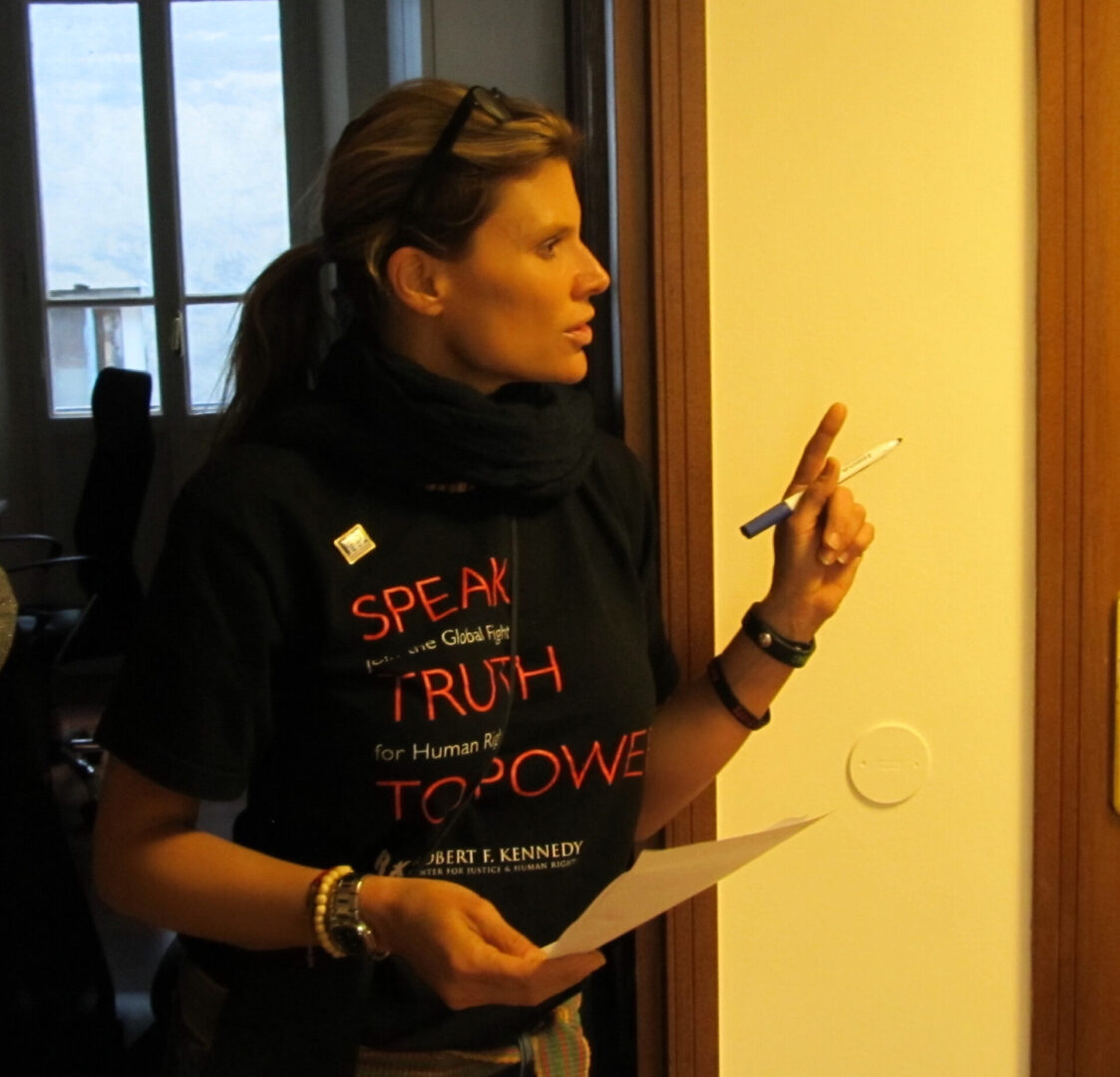 Pamela Mary Schmidt is a Special education English teacher in New York with a BA in literature and English education and an MS in Special education. She is a Lead Educator for Robert F. Kennedy Human Rights, and a curriculum writer for RFK Speak Truth to Power based on the book Speak Truth to Power: Human Rights Defenders Changing Our World, written by Kerry Kennedy. Pamela is a social-justice advocate and oral historian helping to combat marginalization and oppression through equity and emotional intelligence.
Pamela has implemented her philanthropic program in Nicaragua, Haiti, Nepal, India, and in Miami with Venezuelan refugees. In these locations, original artwork is created through their oral history narratives and experiences. Through student activism, support is generated from their artwork, and returned to benefit the organizations advocating for these individuals. Through this program, students develop a sense of responsibility and global citizenship to raise awareness and advocate for human rights.
The groundbreaking publication, "A Voice for Writing" has transformed learning for all ages and abilities. The unique methodology encompasses Pam's analysis, reflection and data from over a decade of teaching English Language Arts and Special education English Language Arts. The reading and writing design reaches all students within an equitable framework of socio-emotional intelligence whether students are receiving instruction in-person or virtually. Pamela is a distinguished member of the editorial review boards for the Journal of the American Academy of Special Education Professionals (JAASEP) and the Journal of Special Education Research, Policy & Practice.